If you are going to be an A-Player, then you need to play like one.
My list is not complete as that would be an impossible task. But if you need ideas to build your CFO arsenal for the clients you serve, there may just be a tool or two to take your game to a whole new level.
The list includes some of the blah basics. Sorry, those need to be included. I've included every tool I've either used or am using. Where applicable I include optional tools that I may not be using.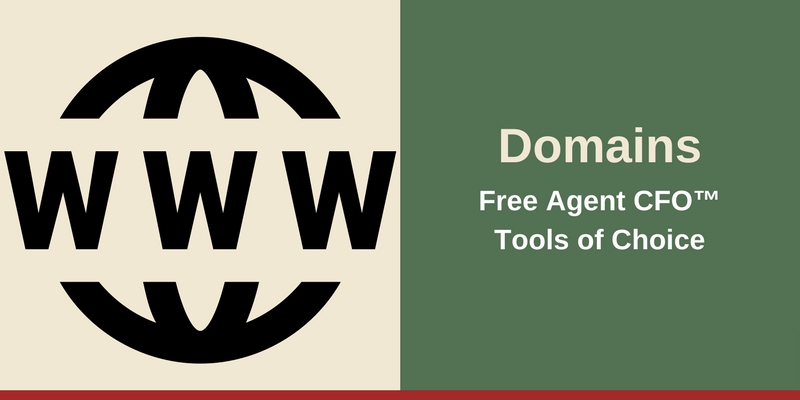 My number one pick for domains is Hover. I'm not even listing alternatives.
I have acquired names through GoDaddy, HostGator, Namecheap and slew of others. Hover gets the nod because their admin area is easy to use.
And the their cost to renew each year is price-friendly. If you use Hover, set your payment preference to automatic renewal.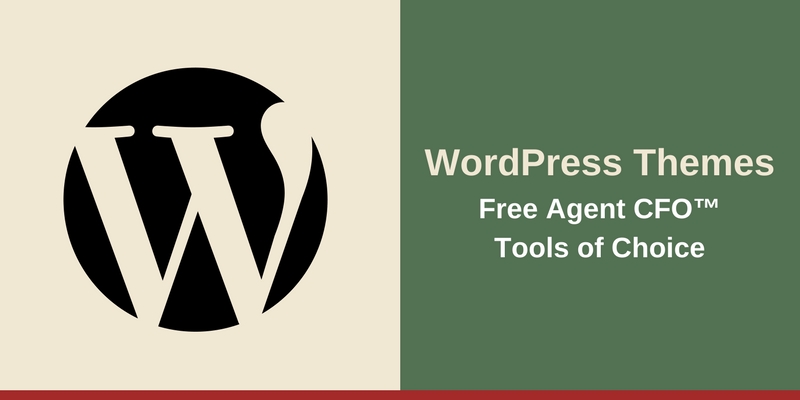 Oh my gosh! Where do we even begin? Looking for a theme is worse than walking down a wine or cereal aisle in a large supermarket–too many to choose from.
So let me make this simple for you. Consider buying the Genesis parent theme, then one of their child themes at StudioPress. Here are some other possibilities:
Unless you can make a quick decision without needing 5 million facts (like me) to support your purchase, you might stress over which theme to buy. Just go for it. Find something you like and move on. Make sure the company you buy from has a strong Support department. For instance, Thrive Themes turns support tickets around very quickly.
Furthermore, if you see a website you really, really like, then copy the URL and paste it into WP ThemeDetector. I've bought several themes using this tactic once I'm confident the theme can be supported.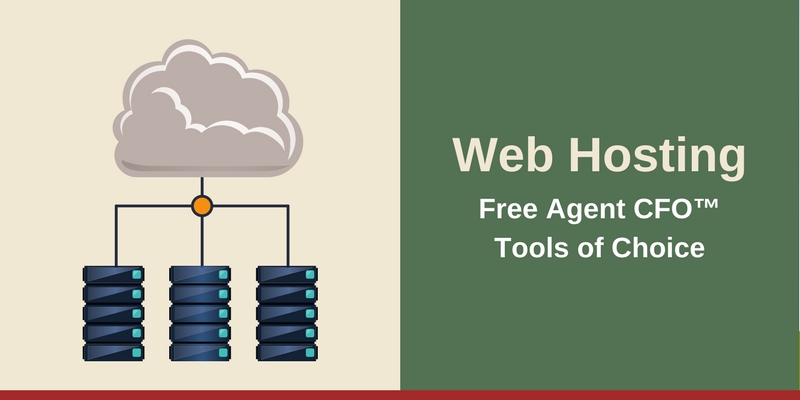 Here's my short list from expensive to least expensive (but not cheap in quality) for web hosting your website: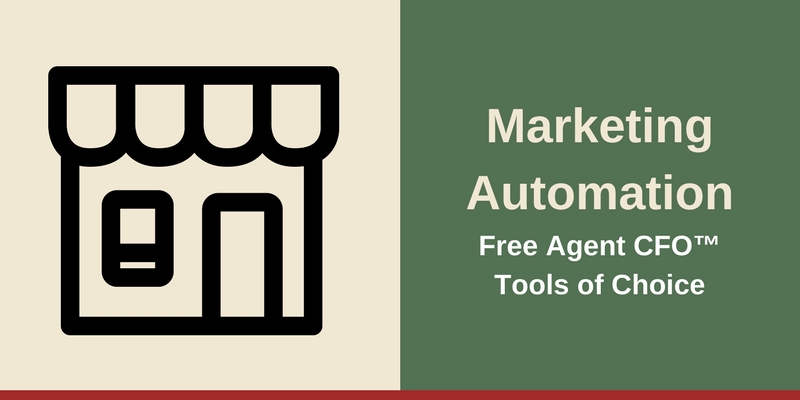 If you are new in the world CFOing for other businesses, these tools may seem confusing. But once you create a website, I want you to start building your list of prospects, VIPs, and current clients. You want a tool like this for newsletters, updates, lead generation emails, and more (limited by your own creativity).
So here are some possibilities–some I have used, am using, or have thought about trying:
Once upon a time, I thought about Infusionsoft. It's powerful and been around for years. But it's expensive and requires a full-time marketer to maintain it. Plus, I don't think it applies to our business model unless you manage a firm of many that happens to also sell digital products.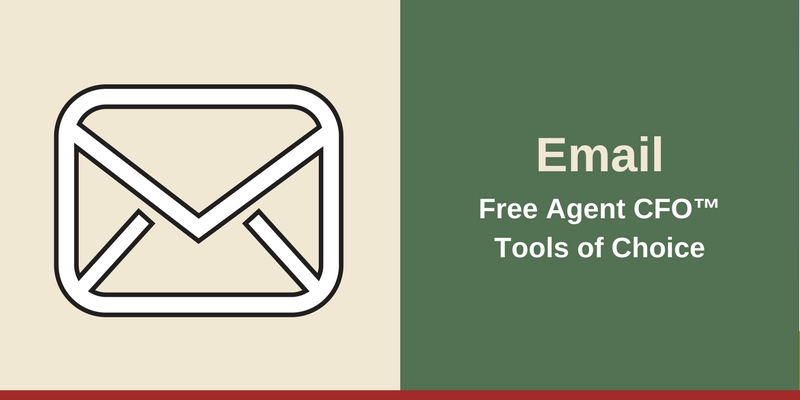 Not to be confused with marketing-related email allowing you to send newsletters and autoresponders to the masses, there are just two that are noteworthy: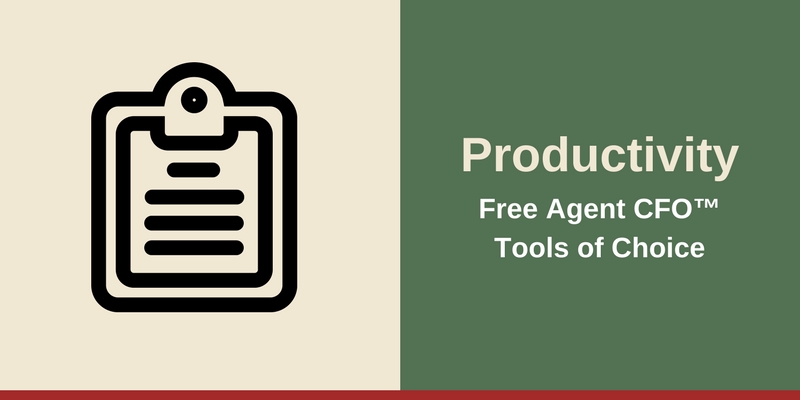 I use Office 365 so that I can have access to Excel, Word, PowerPoint, and Access, the tools I use the most. Even if your focus is on using Google's Drive, you still need Excel because that's generally the tool of choice of our clients. Office 365 makes the pricing decision easy.
Even in my Google accounts, I use Outlook for my email application.
Are you a mindmapper? I use Mindjet. I've tried online tools, but I keep coming back to Mindjet.
I'm not sure Evernote is considered a productivity tool, but that's what it's become for me where it's becoming a huge swipe file of notes I want to refer back to periodically. Love the search feature.
If you flowchart, I've been a long-time user of SmartDraw. But there are some better-than-decent online alternatives available. Gliffy is one such possibility among others.
I'm slowly getting acclimated to Dragon Software, a speech recognition application.
I pay Adobe for their cloud version suite of tools.
Canva may seem like it does not belong here, but I have a subscription to their site for creating visuals for all of my social media accounts. I'm picky, but I don't have time to learn Photoshop. Canva fits the bill.
GoToMeeting is my tool of choice for one-to-one meetings with out-of-town clients. Is there a lower-cost alternative? Probably, but I trust this solution. GetResponse has a webinar tool, but I have not used it yet.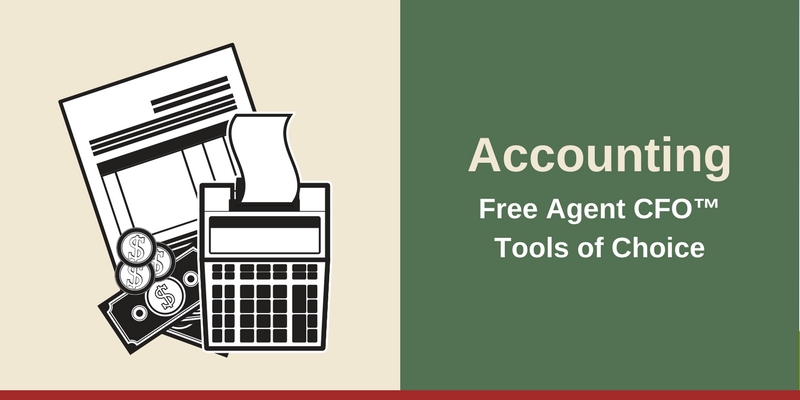 This one is a no-brainer as nearly all of your clients will be using QuickBooks. Open up your wallet and pay for the annual scription for the QuickBooks ProAdvisor Program. I'll let you read the benefits on Intuit's site. Additionally, I use QuickBooks for the businesses I own.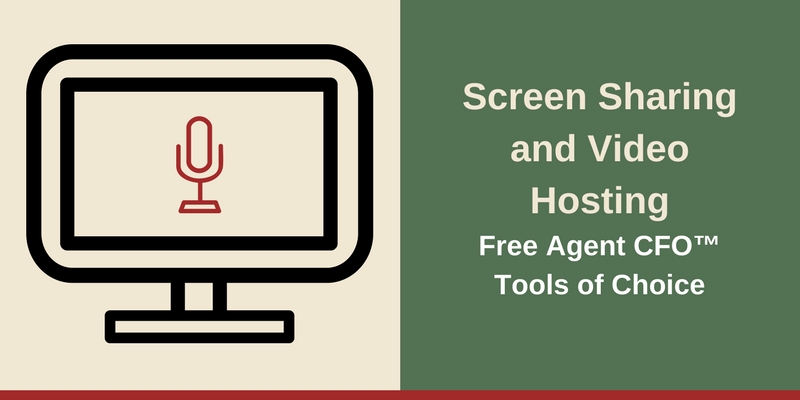 At least once a week or every couple of weeks, you'll need to explain something to an accounting department or a complicated concept to a CEO. Here are the tools I use regularly:
For video hosting, I use Vimeo as it's lower in cost than Wistia. I use Screencast primarily when I've recorded a video using Jing.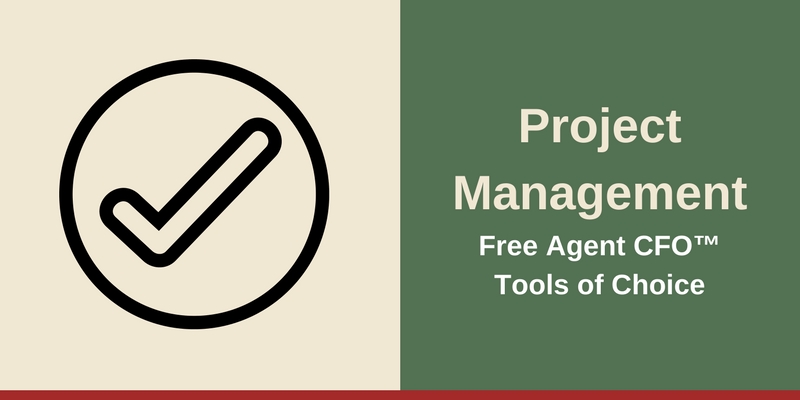 I love Smartsheet so much, I wish I owned it. I'd immediately add three functions that are currently missing. Still, it's not only a great tool for us, but our clients as well.
Trello belongs on your short list, but I perceive it's geared more for your clients.
I've used Basecamp in the past, but I kept finding that I liked Smartsheet better. If your business is coaching-centric, you might find that Basecamp is the perfect tool for you and your clients.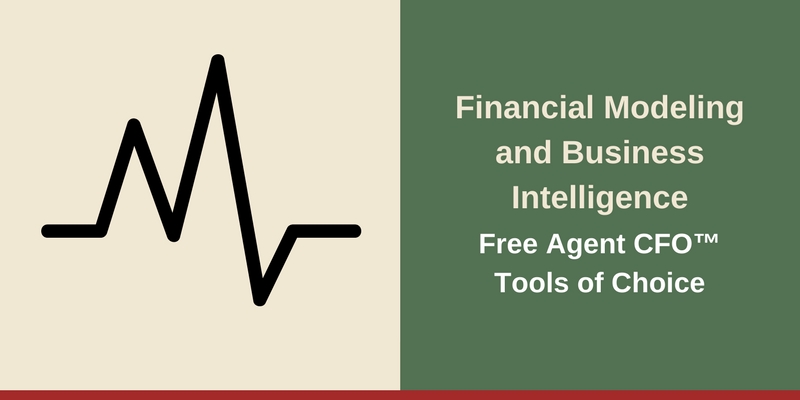 When I entered the consulting world in 2001, I wanted the best financial modeling tool on the planet that I could afford.
Unfortunately, that tool did not exist. I had a subscription briefly to a tool created by Moss-Adams. If was so-so, but it did not have enough horse power. Ditto for UpYourCashFlow which really needs to be overhauled.
I hung in there using Excel until I found applications like Alight Planning and Whitebirch software. I gobbled those up. Now, those developers are focused on verticals and the price point for consultants serving SMBs is excessive.
While maintaining subscriptions with Alight and Whitebirch, I acquired Quantrix and maintained my annual maintenance agreement. It's not easy or quick to learn. Ignore the guys with IQs of 160+ saying it's a cakewalk to learn. But at this time, Quantrix is powerful and can easily scale. It's the best financial modeling tool for consultants like us.
I've been using Tableau since about version 5.0. I'm no expert, but I can create meaningful visuals far faster than I can in Excel.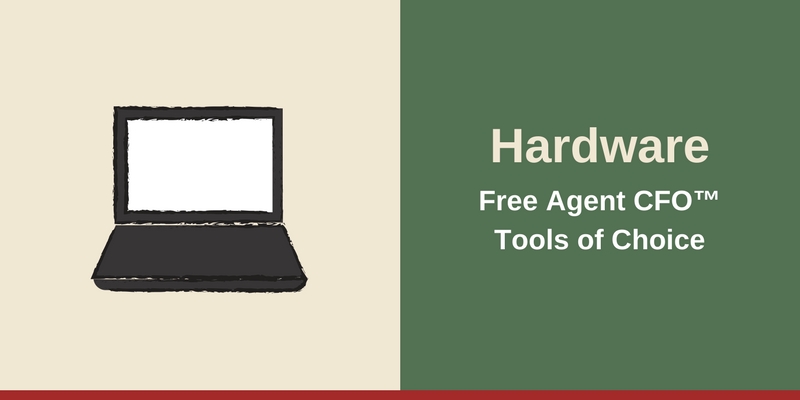 I use a touchscreen ASUS laptop with a built-in 10-key, and I'll continue to buy something similar to it every three or so years. Are you a Mac person? No qualms here. Use what you like. Except for my time at KPMG, I've always been a PC guy.
I take my Samsung Galaxy with a Verizon data plan so that I can have access to my email when I'm on the road. Sure, I can use my phone, but it's too small to type out messages.
I use a Surface 3.0 when I'm just going to a client for a short meeting. That way I can refer to any MS files if needed. My ASUS is super light, but the Surface is even more convenient.
I really love my Microsoft mouse that can fold flat.
If you create a lot of videos for your clients, I either use my Blue Yetti or Audio Technica. A Logitech headset is good for Skype and GoToMeetings.
Do you have an office? I will never give up my Polycom sound station. I bought mine used. I like it because I can talk hands free.
Regarding the office, get a ScanSnap. Years earlier, I paid for the nicer models, but I move less and less paper these days. The ScanSnap is enough to keep your office clean and free of paper.
Finally, relax and play some good music when you are in deep work at the office. I have the Bose Soundlink.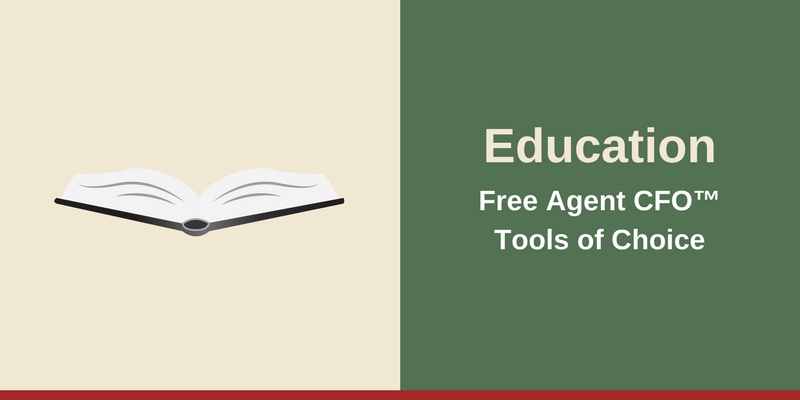 The type of education I'm talking about is the kind we pay for because we want to, not because we have to. If you are required to fulfill a CPE requirement, I'm leaving that up to you. However, let me list several places where I escalate my knowledge: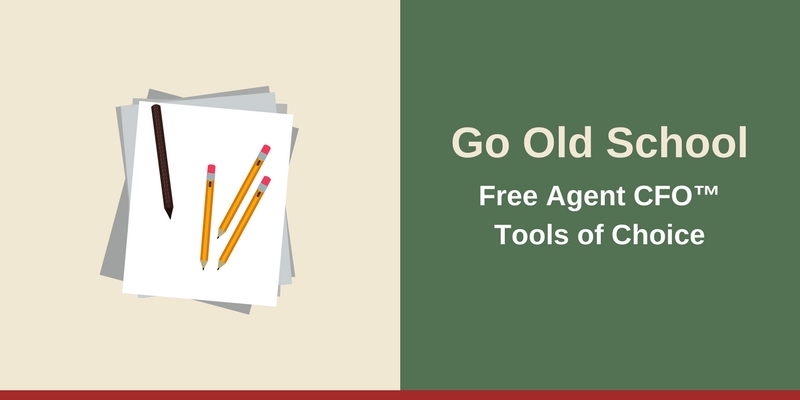 I still use a Moleskine for taking notes, and I even have colored pencils to augment my mind maps that I create by hand. Eventually, I'll take a picture of them and upload to my Evernote account.
And never forget to pack some Post-it notes in your PC bag. I use them frequently when meeting with clients. If I need to map out a workflow, I just pull out my Post-it notes and start building the workflows on a wall or door.