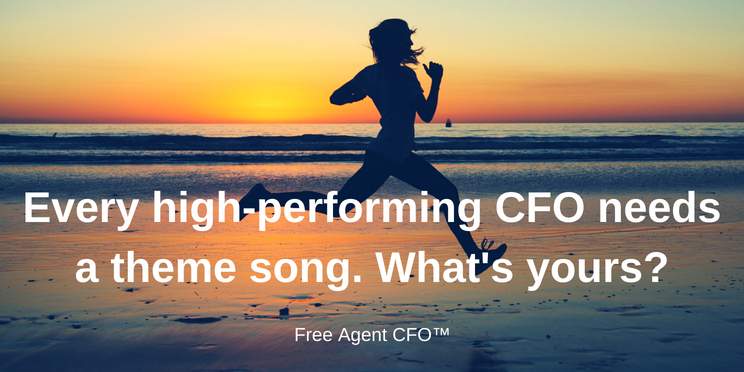 Ready for an adrenaline rush? Come on, you deserve it.
Let's start with sports and music. The two just go together. Add a high-performing, part-time CFO to the mix, and you've got a powerful combination.
And if you agree, you need a theme song for your practice. Tell me you haven't at least driven down an interstate with the music cranked up headed to a client's office for the first time (obviously when you are between audiobooks).