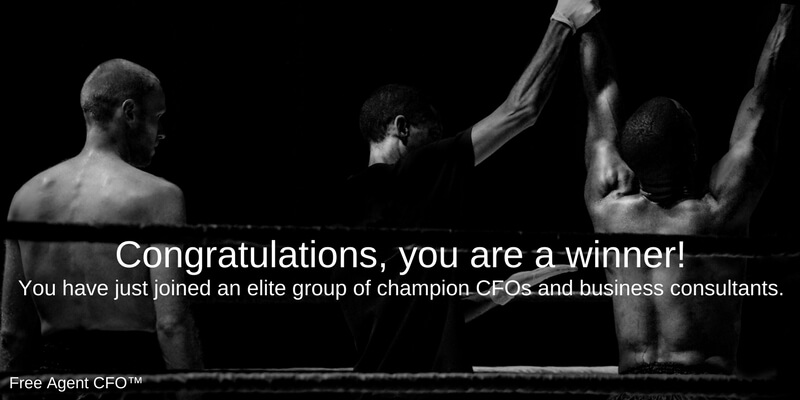 Awesome, you're on the roster, almost.
Please check your e-mail, especially your junk, spam, or clutter folders so that you can officially approve or opt-in to future messages.
Again, many thanks for your interest in Free Agent CFO™. I wish you the longest and most prosperous journey in the world of CFOing.
For now, feel free to browse. Check out the blog, getting started, or learning more about the coaching program:
Click here to read the blog
Click here to learn where to get started in your CFO journey whether you are a prospect or a Hall of Famer
Click here to learn about Free Agent CFO™ coaching