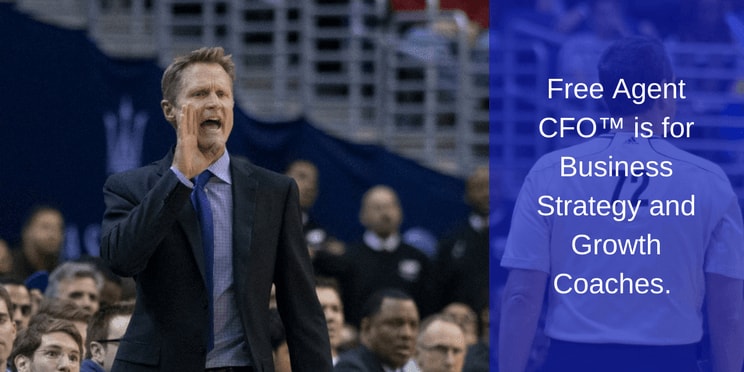 Are you a certified EOS Implementor or a Gazelles International Coach? Or are you an independent using your own consulting framework in your executive CEO coaching practice?
How's your financial acumen? Strong? Weak?
I have peers in this work and the one message I hear repeatedly is that, "Mark, I wish my financial skills were stronger."
What if they could be? And that's where Free Agent CFO™ can help.
Free Agent CFO™ will be rolling out a two-hour training program geared solely for CEO Growth Coaches. Not even CFOs and small CPA firms will have access to this content.
Should you join us in the Free Agent CFO™ VIP Club coming soon, you'll even be given access to a peer group within that club.
If you are interested, please sign up below so that you can notified for announcements when these products will be rolled out.
Have you considered coaching? Learn more how the process works and even sign up for a free course where I walk you through the system.