When I created my first CFO website, I had two priorities–create an About page and follow-up with a contact form so that prospects could reach out me. Today, I get about 1 submission per month.
But to get those messages from prospects, you need a small, tiny WordPress plugin. Let's quickly run through the steps to accomplish this.
Which Contact Form Plugin Should You Select?
More than likely, you are using a WordPress theme that did not include a contact form plugin. That's fine.
I'm not the expert, but I can tell you that the two most widely used contact forms are:
Gravity Forms
Ninja Forms
Both plugins boast more than 1 million installations. Expect to pay upwards to more than $49 for an upgraded, basic license.
Want to do your own due diligence? Then check out the excellent review over at wpbeginner.
Once you decide on a plugin, go to your WordPress admin panel and upload the software. Trust me, it's simple to learn and to set up.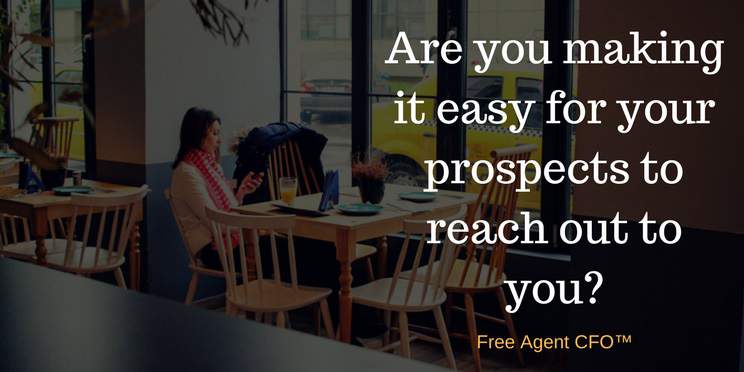 You're Not Done Yet – What Happens When You Get a Message?
I love messages like the ones below–names are obviously redacted: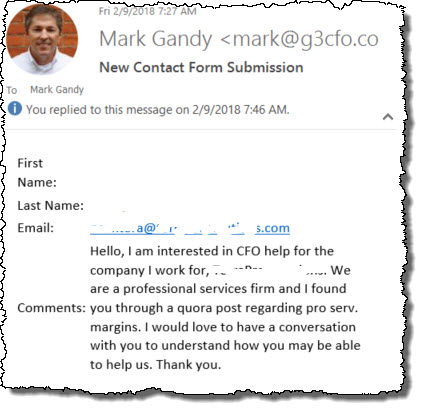 So what did I do after I got this person's message?
First, I replied by thanking him for reaching out. I also asked him a couple questions:
Nature of the industry (although I had already look at his company's website)
When I could follow-up with him via phone call since he's about 2,000 miles from my office
While I was waiting, I quickly prepped my next message. Since I knew his industry and figured out his core customer base (an educated guess), I started writing about a 250-word response as I already knew some of the potential issues they were dealing with.
Within two hours, this person followed up with a time to meet the following week. I responded with my content above. I also set up a GoToMeeting so that …
They can see me taking notes in my mind mapping software,
Show them 3-4 pages of critical financial information that I'm pretty sure they are missing currently, and
Show them a simple 2-3 year go-forward plan since I know the big picture of their industry
That's how you follow-up a contact form submission after it arrives in your inbox. But you need the plugin first.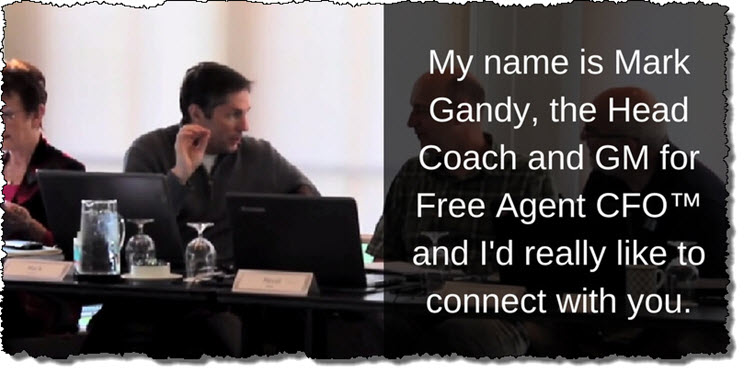 Does all of this sound daunting? Afraid you might not get this right? Concerned you don't have the right tools, content, and awesome-factor when following up with these contact form submissions? Feel free to reach out via my Ninja-based contact form if you need help.