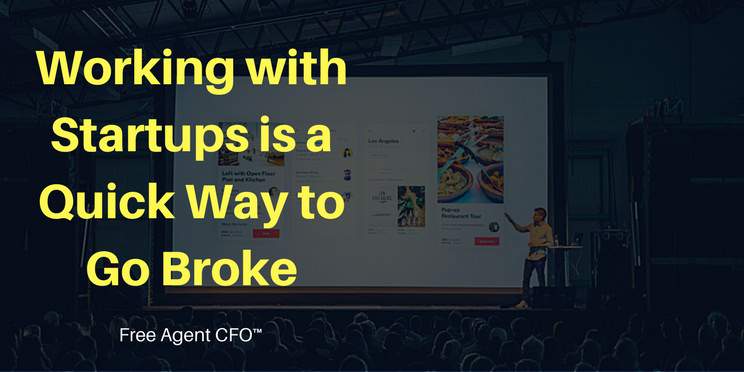 Periodically, I have other part-time CFOs ask if they should work with startups.
My typical response is a question, "Do you want to go broke?"
But Mark, I've been offered equity. My comeback is another question, "Have you ever heard of the endowment effect?"
Bottom line, working with startups is hard, really hard. Be careful when working with them.
[Read more…] about Can a Part-Time CFO Afford to Work with Startups?